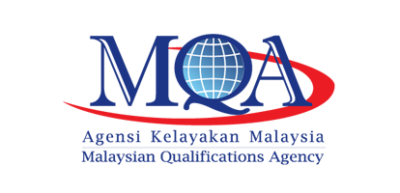 MQA Accredited
Our Master Weekend programme are accredited by the Malaysian Qualification Agency (MQA)
QS World Rankings
QS World University Rankings : Highly Ranked

Convocation
Convocation Ceremony Student will be awarded at UTM Main Campus
Frequent Ask Question Postgraduate Weekend Programme
What is the main determinant of the External Program Fees?
The fees for the external program are based on the number of the students enrolled in the particular program. Generally, the fees will be lower if the student's number is bigger. Other factors, such as the rental cost for the infrastructure, study mode, and the number of supervisions for the project/thesis
Are there any financial assistants for External Programs students?
UTM does not provide financial assistants for part-time students. Nevertheless, agencies such as PTPTN and State Government may provide some scholarships or financial loan for graduate students. Students will have to apply directly to these agencies
What are the payment methods?
Students can pay fees by installments by referring to the payment schedule attached to the offer letter. Students can also write personal check or pay electronically to the UTM Bursar. The information regarding payment methods is provided along with the offer letter
Do I have to attend all the lectures?
Students must attend at least 80% of the lecture meetings. This is essential to ensure students have received adequate knowledge and exposures, before sitting for the final exam. In case of non complience of this attendance requirement, students will be barred from sitting in the final examination
Do the students need to go to UTM Campus?
The learning activities for the External Program are conducted at the learning centers, including the lectures and theses/project supervisions. However, students can also access references such as journals and articles related to their fields through the UTM Library databases. Nevertheless, students are encouraged to visit UTM Campuses at their convenience for any particular reason.(make sure you bring your students matriculation card for identification purpose)
When are the lectures being held? How many credit hours?
The lectures for the external programs are conducted during weekends (Saturdays and Sundays). The number of lecture hours for 3-credits course are 42 hours, while for 4-credits course the lecture hours are 56.9
Hello
I'm Ir. Ts. Leona Ng
The weekend classes has allowed me to reached my dream of continuing my Master's. As I am working full-time in Sabah, I can't have the luxury of spending full time on campus. It had been a vey interesting and valuable experience. Thank you UTM! I will centainly recommend my friends to join this programme..